If you have your heart set on getting married in the winter months, there are some things that you might want to consider that you might not think of during the summer. Her are some tips for planning a winter wedding that goes smoothly…
Warmth – One of the big things to think about in the winter is making sure that everyone stays warm! Depending on your choice of venue, you might want to think about the various things that you can do to make sure that it is comfortable for everyone. If you are looking for a marquee to hire online by searching marquee hire near me, find a company like Good Intents that as well as providing a marquee will also be able to help you to heat it. Another good idea is providing umbrellas for everyone in case the heavens open!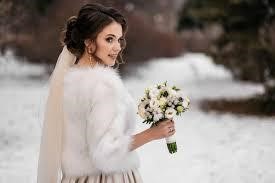 Venue – When you are thinking about the right venue to book for the big day, there are extra things to factor in. Firstly, if you are going to be getting married during the Christmas party season make sure you book well in advance as many popular places get booked up. Another thing to think about is the ease of access – in the winter travel can be affected by bad weather, so choose a venue that is easy enough to get to.
Make the Most of the Season – It is winter, so embrace it! Use candles to create the romantic atmosphere and give the season a nod in your colour scheme by using the rich berry tones and the deep greens of the winter foliage. Using the winter plants like holly and ivy as decoration is also a lovely touch.