Is it time for the soap opera to call it a day?
Created as a television staple, the soap opera is a long-running continuous serial that is supposed to be a reflector of our lives. The three main soap operas shown in the UK are Coronation Street, Emmerdale (previously, Emmerdale Farm) and Eastenders. All of them feature an ensemble cast and stories. Originally, at least, they revolve around a few families and individuals. In Eastenders, the bedrock of the show was the Fowlers, Pauline, Arthur Mark and Michelle, their relations the Beales, Pete, Kathy and Ian with the Watt's Den, Angie and Sharon.
In Coronation Street it was the Pub the Rovers Return, run by the Walkers, that was the focal point with the Tatlocks, Ogdens and Duckworths amongst others. In Emmerdale Farm, it was the Sudgens and the issues facing farming in the 1970s.
In every case you would need, and still need, a decent signal to view these shows.  A TV aerial installation Gloucester based company like http://steveunettaerials can be on hand for any assistance that you need. These established shows adapted and changed over the years to cater for different and growing audiences.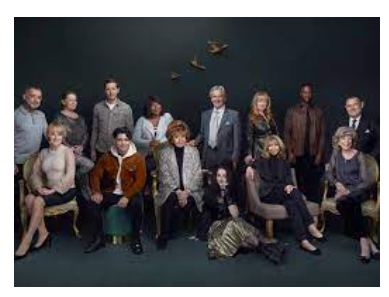 However, is it time for them to come to an end? Satellite channels and online providers show no interest in a weekly, twice-weekly serial show, preferring instead to work on an 8 or more season episode-based format. As the soaps have grown the storylines have become faintly ridiculous at times. Plane crashes, murder plots, characters returning from the Dead, madness, gangsters and train crashes have all come and gone. Is it not time for a good dose of reality?