When you go to buy a house, there are always a lot of documents involved in the process and the reason that it can be a long process is to ensure that the legal process of the purchase is all done correctly.
The first thing that you will need when you are going to buy a property is the money to do it! Therefore, going to a bank and getting a mortgage should be what you do before you arrange to view any properties. A bank will offer you a mortgage in principal which means that you know what you can afford to pay for a property.
Estate agents also will sometimes ask you for proof that you have finances to go ahead too, so as well as this you also may need to provide other financial information such as bank statements.
There is another reason why you should have this information ready too – in order to buy a property in the UK you now need to have an AML ID check like this https://www.w2globaldata.com/regulatory-compliance-solutions-and-software/aml-id-checks done on you. This is to crack down on money launderers using the UK property market to wash money that has been gained illegally.
You will also need to provide ID such as a passport, driving licence and utility bills.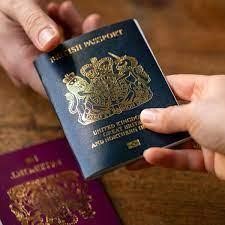 When you have agreed to buy a property, you will also need to find a conveyancing solicitor, as they will need to take care of the legal paperwork and the transfer of ownership into your name.