The first part of changing your job is looking for and applying for other jobs. This means that you will need a CV in most cases, which can be something that you might be a bit out of practice with, especially as it may have been a while since you last needed to write one.
Whether you are applying directly to a company, or to an agency like this procurement recruitment agency talentdrive.co.uk/ there are a few simple things to remember to give you the best chance of getting the job you want from your CV…
Your email address will likely be the first point of contact for the interviewer, so make sure that your email address isn't un-professional or offensive. If you are concerned that it might be, it is worth creating an email account which is more professional sounding for them to contact you on.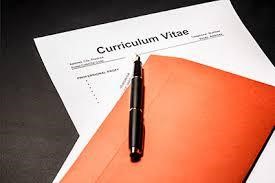 Don't lie on your CV. This is a big no-no and you will likely get caught out. A CV is there to let employers know what your skills are so celebrate your skills and achievements by all means but do not be tempted to lie about anything as this could get you into a lot of trouble and ultimately cause you misery.
Include a covering letter – this is a good way to summarise, introduce yourself and make your application more personal. You can draw attention to things or make the interviewer aware of the reasons for gaps in your working history. It shouldn't be really long, but it is a good supporting document for your CV.