Running a successful fleet of company vehicles is something that has always been challenging, but with financial times being harder and the rising costs of fuel, it is more of a challenge now than it ever was. When it comes to running an efficient fleet, here are some tips that can help you to do this even during these challenging times…
Prioritise Maintenance – Making sure that your vehicles are all in good working order is an essential part of running a fleet. This means that services, MOTS, inspections and repairs all need to be considered and planned for whenever possible. When this happens of course it will mean that you have a vehicle off the road, but it also means getting on top of a problem before it becomes bigger and also ensuring that your vehicles are all legally able to be on the road in the first place! Planning for routine maintenance is something that you can do, and when it comes to keeping an eye out for any potential issues with vehicles, your drivers can help with this by completing vehicle inspections on a daily basis. This will help you to get on top of a problem quickly and easily.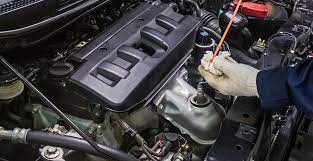 Use Vehicle Management Software – Software like this vehicle tracking and fleet management solutions software www.mphvehiclesolutions.co.uk/fleet-management can make a huge positive impact on how your fleet is run. This is a great way to monitor the fleet and make changes that will be more cost efficient – for example, you might notice that there is a route which is much quicker that can be used instead of the current one. You can also use it to manage the fuel efficiency of vehicles, as most of this software can also generate reports which can help you to make good decisions for your fleet. Safety is something else that it can help with, as it will pick up things like speeding.
Driver Training – Without your drivers, your fleet would be useless. Taking time to educate and regularly train drivers in various ways is a great way to ensure that your fleet is the most efficient that it can be. Regular training ensures that drivers are aware of new rules, as well as the things that are an important part of the job.