According to new data gathered by mortgage provider Nationwide, UK house prices have dropped from an average of £268, 282 to £263, 788 in November 2022, a rate of 1.4%. Halifax also reported a monthly drop in house prices in October and November 2022. With high interest rates and cost of living increases squeezing all of our finances, many people are wondering whether now is a good time to look at moving.
Why have house prices fallen?
The UK housing market has been through an unprecedented time recently, impacted by a range of factors. Following the Covid pandemic, house prices rose quickly across the majority of the UK, thanks in part to the government's Stamp Duty holiday, which ended in summer 2021. As many people rushed to take advantage of the lower cost of moving, house prices rose considerably. Lower priced mortgages also helped to propel people onto the housing ladder.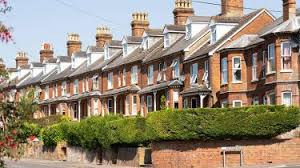 However, house prices have now started to fall, with many providers predicting that the market will see a larger downturn in 2023. The Guardian recently reported that Halifax predicted that house prices could even fall by as much as 8% next year.
There are many reasons why house prices are affected, not least the huge increase in interest rates that resulted from the Government's mini budget announcement in September 2022, which meant that fewer people could afford mortgages. Interest rates may rise several more times in 2023, making borrowing more expensive and reducing the amount people can expect to borrow.
Should I move house now?
First time buyers: First time buyers looking to get onto the property ladder may find a reduction in house prices means that it's a perfect chance to buy. Recent government changes may also cut down costs, as first time buyers purchasing a house below £425, 000 will now not have to pay stamp duty, adding further incentive to get onto the property ladder quickly. You can also cut down some of the costs of moving by choosing an online firm of conveyancing solicitors. While searching for a local conveyancer is pretty straightforward compared to the old days (simply type 'conveyancing Maidstone' into Google, for example), online conveyancing solicitors, such as Sam Conveyancing, can cut down your costs by completing identity checks online rather than arranging in person visits. You might also consider booking a free mortgage consultation to discuss how much you can borrow in this ever-changing market.
Homeowners: Those with a property to sell might also be wondering if now is a good time to move, but this very much depends on your individual circumstances. If you're planning to downsize or move to a different area, it might be a good idea to catch the tail end of higher house prices before they fall any lower. However, if you're planning on progressing up the property ladder, you might benefit from waiting to see if property prices stabilise. To find out the current market value of houses in your area, you can search the Land Registry, or websites such as Zoopla, to see how much local houses have sold for.
In conclusion, whether you're buying or selling a house, it will definitely pay to keep a close eye on the market as we enter 2023.